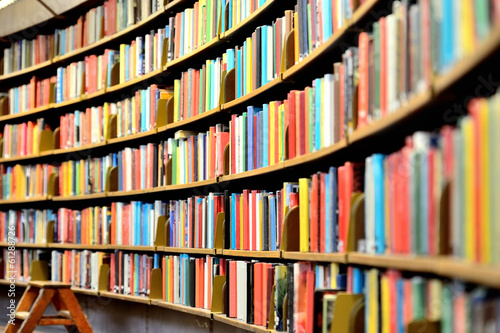 PUBLISHER'S NOTE: In the roughly 10 years since I began publishing The Charles Smith Blog some of the issues I have explored - as well as some of the cases I have been following - have become the subject matter of books. This prompted me recently - as I searched anxiously for ways of keeping me occupied during the languid summer hours - other than sitting on the patio, drinking a cool glass of white wine, and reading the latest Steven King - it occurred to me that a book review series based in my previous posts from the outset of the Blog would be just what the pathologist ordered. I would invite my readers to offer me their own suggestions for inclusion by email to hlevy15@gmail.com. Have a great summer.
Harold Levy: Publisher. The Charles Smith Blog.
----------------------------------------------------------
STORY: "Bunch murder, arson case featured in new book," by reporter Brent Brown, published by The Daily News on Jan. 12, 2018.
GIST: "The story of a former Decatur County woman jailed for nearly two decades in connection with the home fire that killed her young son is featured in the recently-published third edition of a true crime anthology. Kristine Bunch's saga to overturn her 1996 arson and murder conviction is detailed in Andrew E. Stoner's Notorious 92, a new book that delves into "the most infamous murders from each of Indiana's 92 counties." Locally, there are perhaps few similar cases that garnered as much attention as that of Bunch's. After a fire destroyed her Lake McCoy trailer home and killed her 3-year-old son, Tony, in June 1995, Bunch was arrested and charged with murder in connection with the boy's death. The prosecution built its case on evidence from fire investigators who claimed accelerants were used to start to the blaze, and the presence of such materials indicated the fire had been set intentionally. The state also argued that Bunch provided inconsistent statements after the blaze and that an item had been used to obstruct the child's possible escape. Bunch was found guilty and was sent to prison for 50 years on the murder charge and 30 years on the arson count. She was 22-years-old and pregnant with her second child, a boy she later named Trenton. Bunch steadfastly proclaimed her innocence throughout her incarceration. While behind bars, she worked to clear her name and win her freedom with the help of attorneys from Northwestern University's Center for Wrongful Convictions who argued the state had withheld evidence from defense attorneys that might have helped Bunch. They also claimed, among other things, that advances in fire investigation techniques since the 1995 tragedy warranted a new trial. The effort was finally successful in August 2012 when Bunch was released on bond following a reversal of her conviction by the Indiana Court of Appeals that March. The decision granted her the right to a new trial and was upheld by the Indiana Supreme Court. The prosecution in 2012 sought again to try Bunch on murder and arson charges following her release, but the state ultimately dropped the case that December. "I have always wanted to rewrite the story of Kristine Bunch," Stoner said in a news release announcing the third edition of Notorious 92 earlier this month. "Her case is one of two included in the original text where convictions were overturned, but her story in particular was one of a dramatic and determined effort to find justice." According to a press release, Stoner's book also includes the final chapter in former Indiana State Police Trooper David Camm's murder case, which saw him acquitted of murdering his wife and their two young children in 2000. The case was heard in Floyd County and reached its conclusion in 2013. The book is available in paperback and digital form and is published by Cardinal Publishers Group."
The entire story can be read at the link below:
http://www.greensburgdailynews.com/news/local_news/bunch-murder-arson-case-featured-in-new-book/article_c7180829-44c9-5cfc-b07b-f9214ef9f6cf.html
-------------------------------------------------------------
Read also the previous post of this Blog at the link below:
http://smithforensic.blogspot.com/2012/12/bulletin-christine-bunch-arson-science.html
Tuesday, December 18, 2012
Bulletin: Christine Bunch: Arson "science" case. She has finally been cleared in 1995 blaze that killed her son. FOX59
STORY: "Charges cleared against woman convicted in 1995 arson that killed son," published by FOX59 on December 18, 2012."
GIST: "A local woman charged with arson and the death of her 3-year-old son was cleared of the charges against her Tuesday. Kristine Bunch was previously convicted of the charges in 1995 and has spent the past 16 years in prison. Prosecutors claimed Bunch poured kerosene through the linoleum-floored bedroom in which her son, Tony, was found and into the living room of the trailer before lighting a match. Bunch's son had 80 percent carbon monoxide level in his blood. In March 2012, the Indiana Court of Appeals granted Bunch a new trial and allowed a vacated conviction. Her attorney, Ron Safer, argued arson science is drastically different than it was in 1995. He stated there was overwhelming evidence that proves Bunch could not have set the fire. The attorney said the evidence includes advances in the field of fire victim toxicology, which allegedly proves the fire could not have been set in the way prosecutors argued it did. ......... Bunch's attorneys and the Northwestern Center on Wrongful Convictions released the following statement Tuesday:
"We are extremely happy that the State has dismissed the charge against Kristine. She is innocent. As the Indiana Appellate Court ruled months ago, a jury hearing all of the evidence likely would have found Kristine not guilty.
We do condemn the State for bringing arson-related charges in 1995. That was the equivalent of the Stone Ages for arson investigations........."
The entire story can be found at:
http://fox59.com/2012/12/18/charges-cleared-against-woman-convicted-in-1996-arson-that-killed-son/
See also previous post of this Blog at the link below: "
http://smithforensic.blogspot.com/2012/12/bulletin-christine-bunch-arson-science.html
---------------------------------------------------------------
PUBLISHER'S NOTE: I am monitoring this case/issue. Keep your eye on the Charles Smith Blog for reports on developments. The Toronto Star, my previous employer for more than twenty incredible years, has put considerable effort into exposing the harm caused by Dr. Charles Smith and his protectors - and into pushing for reform of Ontario's forensic pediatric pathology system. The Star has a "topic" section which focuses on recent stories related to Dr. Charles Smith. It can be found at: http://www.thestar.com/topic/
charlessmith. Information on "The Charles Smith Blog Award"- and its nomination process - can be found at: http://smithforensic.blogspot.
com/2011/05/charles-smith-
blog-award-nominations.html Please send any comments or information on other cases and issues of interest to the readers of this blog to: hlevy15@gmail.com.