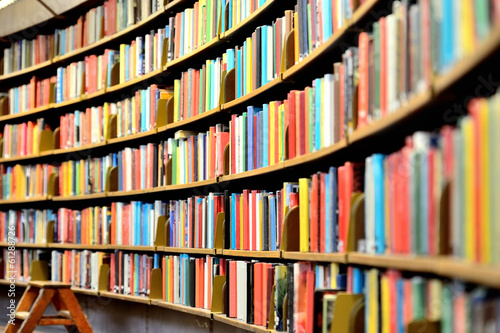 PUBLISHER'S NOTE: In the roughly 10 years since I began publishing The Charles Smith Blog some of the issues I have explored - as well as some of the cases I have been following - have become the subject matter of books. This prompted me recently - as I searched anxiously for ways of keeping me occupied during the languid summer hours - other than sitting on the patio, drinking a cool glass of white wine, and reading the latest Steven King - it occurred to me that a book review series based in my previous posts from the outset of the Blog would be just what the pathologist ordered. I would invite my readers to offer me their own suggestions for inclusion by email to hlevy15@gmail.com. Have a great summer.
Harold Levy: Publisher. The Charles Smith Blog.
----------------------------------------------------------
POST:"Why Can't Uncle Come Home?" – A Book for Families," by Sue Luttner, posted on her Bloh "On SBS" on July 1, 2018;
GIST: "Christiane Joy Allison, "CJ" to her friends, knows her subject: Her book chronicles the reactions of her own niece and nephew when her husband, Clayton Allison, was accused and ultimately convicted of murder in the death of his and CJ's daughter Jocelynn. At the time, while also trying to defend her husband and grieve for her daughter, CJ looked for books to help her young relatives understand what was happening, and found nothing. "I saw a need and I realized I had to fill it," CJ said in a telephone interview last month. "I didn't intend to write a children's book. It just sort of landed on me." On-line comments have been effusive. "This beautifully illustrated and accessibly written book fills a hole in the world of literature," wrote Laura Ojedo in an
Amazon review
, "A must-read for children, and honestly for people of any age." CJ said she was gratified when she read her book recently to school children in her community of Wasilla, Alaska, and found her audience of 5-to-7-year-olds fully engaged. "I felt so blessed when one of the parents pulled me aside afterward and thanked me for tackling the subject, because they just had a friend experience wrongful conviction and felt lost how to explain it." When her husband was accused in 2009, CJ and an army of other supporters
stepped forward
in his defense, and they have stuck with the campaign even after his conviction in 2015. In the course of the investigation, CJ showed herself both stronger and more ethical than a pair of Alaska state troopers, who thrust grisly autopsy photos in her face, ridiculed her faith in her husband, and misled her during a long and
heartless interrogation.
The Allison family's experience features a number of elements that show up frequently in these cases:
a plausible alternative explanation (Clayton reported that the toddler fell down the stairs)
a quick diagnosis by physicians unaware of the child's complex medical history
distraught parents subjected to cruel and deceptive interrogation tactics and
a tangle of legal rulings that limited what CJ could say at trial."
You can follow the family's struggle through the
Free Clayton Allison
Facebook page.
The entire post can be read at:
https://onsbs.com/2018/07/01/why-cant-uncle-come-home-a-book-for-families/
'Why can't uncle come home' can be purchased at the link below: (Amazon):
"Timmy, and his little sister Kate, struggle to understand why Uncle can't come home despite all the hard things that are happening. Momma helps explain that it's not Uncle's choice to stay away. Uncle was wrongfully convicted, and sometimes people are punished for things they didn't really do. This story is designed to help address the hard questions of children who are struggling with the wrongful conviction of a loved one."
https://www.amazon.com/Why-Cant-Uncle-Come-Home-ebook/dp/B078J9L5YK
PUBLISHER'S NOTE: I am monitoring this case/issue. Keep your eye on the Charles Smith Blog for reports on developments. The Toronto Star, my previous employer for more than twenty incredible years, has put considerable effort into exposing the harm caused by Dr. Charles Smith and his protectors - and into pushing for reform of Ontario's forensic pediatric pathology system. The Star has a "topic" section which focuses on recent stories related to Dr. Charles Smith. It can be found at: http://www.thestar.com/topic/charlessmith. Information on "The Charles Smith Blog Award"- and its nomination process - can be found at: http://smithforensic.blogspot.com/2011/05/charles-smith-blog-award-nominations.html Please send any comments or information on other cases and issues of interest to the readers of this blog to: hlevy15@gmail.com. Harold Levy; Publisher; The Charles Smith Blog;