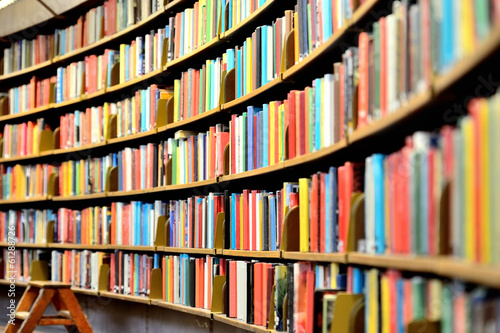 PUBLISHER'S NOTE: In the roughly 10 years since I began publishing The Charles Smith Blog some of the issues I have explored - as well as some of the cases I have been following - have become the subject matter of books. This prompted me recently - as I searched anxiously for ways of keeping me occupied during the languid summer hours - other than sitting on the patio, drinking a cool glass of white wine, and reading the latest Steven King - it occurred to me that a book review series based in my previous posts from the outset of the Blog would be just what the pathologist ordered. I would invite my readers to offer me their own suggestions for inclusion by email to hlevy15@gmail.com. Have a great summer.
Harold Levy: Publisher. The Charles Smith Blog.
----------------------------------------------------------
PASSAGE ONE OF THE DAY: "In a chapter titled "Mother, Mother" Stevenson represents a woman named Marsha Colbey. She gave birth to a stillborn baby and was later arrested for capital murder because a neighbor said the child was alive. A state-employed forensic pathologist, Kathleen Enstice, said that the child was alive at birth. She later conceded that without an autopsy she had no basis for her opinion. As it turned out, she had a history of prematurely and incorrectly declaring homicides without adequate supporting evidence. After an autopsy, she testified the child was born alive and died of drowning. Her conclusion of a live birth was a "diagnosis of exclusion" –that is, she could not find evidence of that the baby was stillborn. A witness for the defense, Dr. Spitz completely discredited Enstice's findings. With the lack of scientific evidence that a crime occurred, the State moved to attack Marsha's character by introducing evidence that she was poor, a prior drug user and a bad mother for not seeking prenatal care."
----------------------------------------------------------------
PASSAGE TWO OF THE DAY: "Stevenson's memoir is very straightforward and an easy read although it can be emotionally taxing at times, especially in recounting his cases involving condemned children. Even so, you find great comfort knowing there is someone like Bryan Stevenson in the world. He most likely could have used his talents and credentials for financial gain but instead spent his time fighting for people with no one else to turn to. His motivations are best summed up on page 18, "We are all implicated when we allow other people to be mistreated. An absence of compassion can corrupt the decency of a community, a state, a nation. Fear and anger can make us vindictive and abusive, unjust and unfair, until we all suffer from the absence of mercy and we condemn ourselves as much as we victimize others. The closer we get to mass incarceration and extreme levels of punishment, the more I believe it's necessary to recognize that we all need mercy, we all need justice, and-perhaps-we all need some measure of unmerited grace."
------------------------------------------------------------------
GIST: "Just Mercy is as inspiring as it is discouraging for someone who is thinking of practicing law with an idealized concept of the justice system. Bryan Stevenson is an activist lawyer who spent his professional career fighting uphill battles representing the condemned, poor, and sometimes wrongly accused. He studied law at Harvard and always knew he wanted to use his education to go against racial inequality and help the poor in some way. Stevenson founded The Equal Justice Initiative, a non-profit that deals with race and poverty, children in prison, mass incarceration, and the death penalty. A notable victory of EJI was convincing the Supreme Court to ban sentencing children, a large majority of which were African American, to die in prison for non-homicide crimes. The largest part of the story focuses on Walter McMillian, an African American man accused of murdering an eighteen year old white girl in Monroe Alabama and sentenced to death. As Stevenson investigates Walter's case, his innocence becomes undeniable. There were six eye witnesses including a police officer who placed him at a fund raiser 11 miles away at the time of the murder. A key witness for the prosecution was recorded in a pretrial interview being coerced to make up an absurd story with McMillian forcing him to take part in the murder. This tape-recorded interview was originally withheld from the defense and found later by Stevenson. In a chapter titled "Mother, Mother" Stevenson represents a woman named Marsha Colbey. She gave birth to a stillborn baby and was later arrested for capital murder because a neighbor said the child was alive. A state-employed forensic pathologist, Kathleen Enstice, said that the child was alive at birth. She later conceded that without an autopsy she had no basis for her opinion. As it turned out, she had a history of prematurely and incorrectly declaring homicides without adequate supporting evidence. After an autopsy, she testified the child was born alive and died of drowning. Her conclusion of a live birth was a "diagnosis of exclusion" –that is, she could not find evidence of that the baby was stillborn. A witness for the defense, Dr. Spitz completely discredited Enstice's findings. With the lack of scientific evidence that a crime occurred, the State moved to attack Marsha's character by introducing evidence that she was poor, a prior drug user and a bad mother for not seeking prenatal care. Stevenson's memoir is very straightforward and an easy read although it can be emotionally taxing at times, especially in recounting his cases involving condemned children. Even so, you find great comfort knowing there is someone like Bryan Stevenson in the world. He most likely could have used his talents and credentials for financial gain but instead spent his time fighting for people with no one else to turn to. His motivations are best summed up on page 18, "We are all implicated when we allow other people to be mistreated. An absence of compassion can corrupt the decency of a community, a state, a nation. Fear and anger can make us vindictive and abusive, unjust and unfair, until we all suffer from the absence of mercy and we condemn ourselves as much as we victimize others. The closer we get to mass incarceration and extreme levels of punishment, the more I believe it's necessary to recognize that we all need mercy, we all need justice, and-perhaps-we all need some measure of unmerited grace."

The entire review can be read at the link below:
https://www.njstatelib.org/just-mercy-a-story-of-justice-and-redemption-by-bryan-stevenson/
PUBLISHER'S NOTE: I am monitoring this case/issue. Keep your eye on the Charles Smith Blog for reports on developments. The Toronto Star, my previous employer for more than twenty incredible years, has put considerable effort into exposing the harm caused by Dr. Charles Smith and his protectors - and into pushing for reform of Ontario's forensic pediatric pathology system. The Star has a "topic" section which focuses on recent stories related to Dr. Charles Smith. It can be found at: http://www.thestar.com/topic/charlessmith. Information on "The Charles Smith Blog Award"- and its nomination process - can be found at: http://smithforensic.blogspot.com/2011/05/charles-smith-blog-award-nominations.html Please send any comments or information on other cases and issues of interest to the readers of this blog to: hlevy15@gmail.com. Harold Levy; Publisher; The Charles Smith Blog;