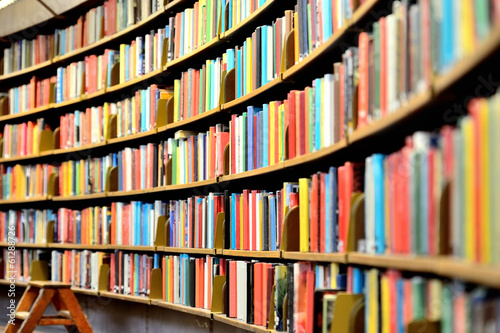 PUBLISHER'S NOTE: PUBLISHER'S NOTE: In the roughly 10 years since I began publishing The Charles Smith Blog some of the issues I have explored - as well as some of the cases I have been following - have become the subject matter of books. This prompted me recently - as I searched anxiously for ways of keeping me occupied during the languid summer hours - other than sitting on the patio, drinking a cool glass of white wine, and reading the latest Steven King - it occurred to me that a book review series based in my previous posts from the outset of the Blog would be just what the pathologist ordered. I would invite my readers to offer me their own suggestions for inclusion by email to hlevy15@gmail.com. Have a great summer.
Harold Levy: Publisher. The Charles Smith Blog.
----------------------------------------------------------
PS: Please let me know if there are any other materials that should be added to the list to bring it up to date - at my website hlevy15@gmail.com.
Harold Levy: Publisher; The Charles Smith Blog.
-----------------------------------------------------------
POST: "
Amanda Knox Case Books & Documentaries,
a list of books and documentaries about the Amanda Knox and Raffaele Sollecito case, published by 'Injustice Anywhere, a
website about the murder of Meredith Kercher and a scandalous miscarriage of justice.
GIST:
DOCUMENTARIES:
48 Hours" – A Long Way From Home (April 2008) – Not Available
"48 Hours" – American Girl, Italian Nightmare (April 2009)
"48 Hours" – American Girl, Italian Murder: The Verdict (December 2009)
"48 Hours" – Amanda Knox The Untold Story (October 2011)
Amanda Knox Trial: 5 Key Questions (2013) Not Available – "The police conducted a Mickey Mouse investigation based on presumption, conjecture and intuition and it frightens me to death to think that you can go to jail for a very long time based on that evidence."
Sex, Lies and The Murder Of Meredith Kercher
(2008)
Amanda Knox Panel – The Case for Innocence
April 4, 2011 – A forum of forensic experts and authors gather at the James C. Pigott Pavilion on the Seattle University campus.
Justice On Trial – Italy
(2011) – Looking back at the Amanda Knox murder appeal and whether Italy's legal system made a serious lapse in even putting her on trial.
True Stories: The Trials of Amanda Knox
directed by Garfield Kennedy (2010)
Murder Abroad: The Amanda Knox Story
(2011) – CNN investigative correspondent Drew Griffin reveals new details that cast doubts upon controversial blood, knife, DNA, and other evidence presented in Knox's original trial.
CNN Crimes of the Century: Amanda Knox (2013)
ABC 20/20 Amanda Knox: Guilty. Again (no longer available)
ABC 20/20: Key Moments From the Amanda Knox Appeal
Why Amanda Knox was innocent with retired FBI Steve Moore
March 2014 – CrimeTime with Jim Clemente
Amanda Knox Trial & Media Fiasco with Jim Clemente
March 6, 2014
Amanda Knox – 100% Innocent, Presentation
by Judge Mike Heavey Issaquah Rotary on April 2, 2013
L'omicidio di Meredith Kercher
February 2014 – Ospite in studio Raffaele Sollecito che risponde alle domande di Roberta Bruzzone e Vittorio Feltri
Meredith: i segreti nella casa del delitto
January 2009 – Porta Porta has a short interview with Marco Quintavalle starting at 40.10
Quarto Grado
March 27, 2015
La gabbia – Quale giustizia?
Puntata March 29, 2015
Sollecito, confessions of an ex monster
October 2015 – Raffaele Sollecito, Gherardo Colombo (former judge) and Paolo Crepet (psychiatrist) guests of Lilli Gruber
------------------------------------------------------------
SHORTER CLIPS:
Van Sant's Notebook
April 12, 2009 – Peter Van Sant previews his report on the Amanda Knox case and how a 48 Hours investigation reveals disturbing evidence, questionable witnesses and a satanic conspiracy.
Background of Knox Case
– Paul Ciolino talks to Peter Van Sant
Amanda Knox: Fighting for Freedom
Elizabeth Vargas, ABC News, June 12, 2009
Digital Age-Did the Social Media Help Convict Amanda Knox?
– Journalist Nina Burleigh followed the media saturated Amanda Knox case from start to finish. She concludes that Knox' Italian murder conviction, later overturned on appeal, was a total miscarriage of justice.
Parla Raffaele Sollecito
December 2010 Rai.tv
Raffaele Sollecito "Non sono stato io": ecco la versione di Raffaele!
March 2014
Meurtre à Perouse
April 2014 Swiss TV – Jacques Secretan analyses the case: "Two lives are at stake and this is a miscarriage of justice."
CrimeTime
July 2014 – Jim Clemente discusses the continuing controversy over Amanda Knox and takes a look at the case for her innocence and Italian prosecution misdeeds.
CrimeTime
August 2014 – Amanda Knox Evidence & False Confessions with James Curtis.
Professor Peter Gill on Porta a Porta
– March 12, 2015
----------------------------------------------------------------------------
BOOKS:
Waiting to Be Heard: A Memoir
by Amanda Knox
Murder in Italy: The Shocking Slaying of a British Student, the Accused American Girl, and an International Scandal
by Candace Dempsey
Injustice in Perugia: a Book Detailing the Wrongful Conviction of Amanda Knox and Raffaele Sollecito
by Bruce Fischer
The Fatal Gift of Beauty: The Trials of Amanda Knox
by Nina Burleigh
Finding Justice in Perugia: a follow-up to Injustice in Perugia: a book detailing the wrongful conviction of Amanda Knox and Raffaele Sollecito
by Bruce Fischer
The Monster of Perugia: The Framing of Amanda Knox
by Mark Waterbury PhD
The Forgotten Killer: Rudy Guede and the Murder of Meredith Kercher
by Douglas Preston, John Douglas, Mark Olshaker, Steve Moore, Judge Michael Heavy, Jim Lovering and Thomas Lee Wright
Trial By Fury: Internet Savagery and the Amanda Knox Case
by Doug Preston
Law & Disorder: The Legendary FBI Profiler's Relentless Pursuit of Justice
by John Douglas & Mark Olshaker
Single Attacker Theory Of The Murder Of Meredith Kercher
by Ron Hendry
When Innocence Doesn't Matter: Ordeals of Amanda Knox and Raffaele Sollecito
by Ron Hendry
Misleading DNA Evidence: Reasons for Miscarriages of Justice
by Professor Peter Gill
http://www.amandaknoxcase.com/documentaries-books/
----------------------------------------------------------------